La Generalitat publishes the new Technical Instructions on storage tanks and laboratory hoods
March 04th 2020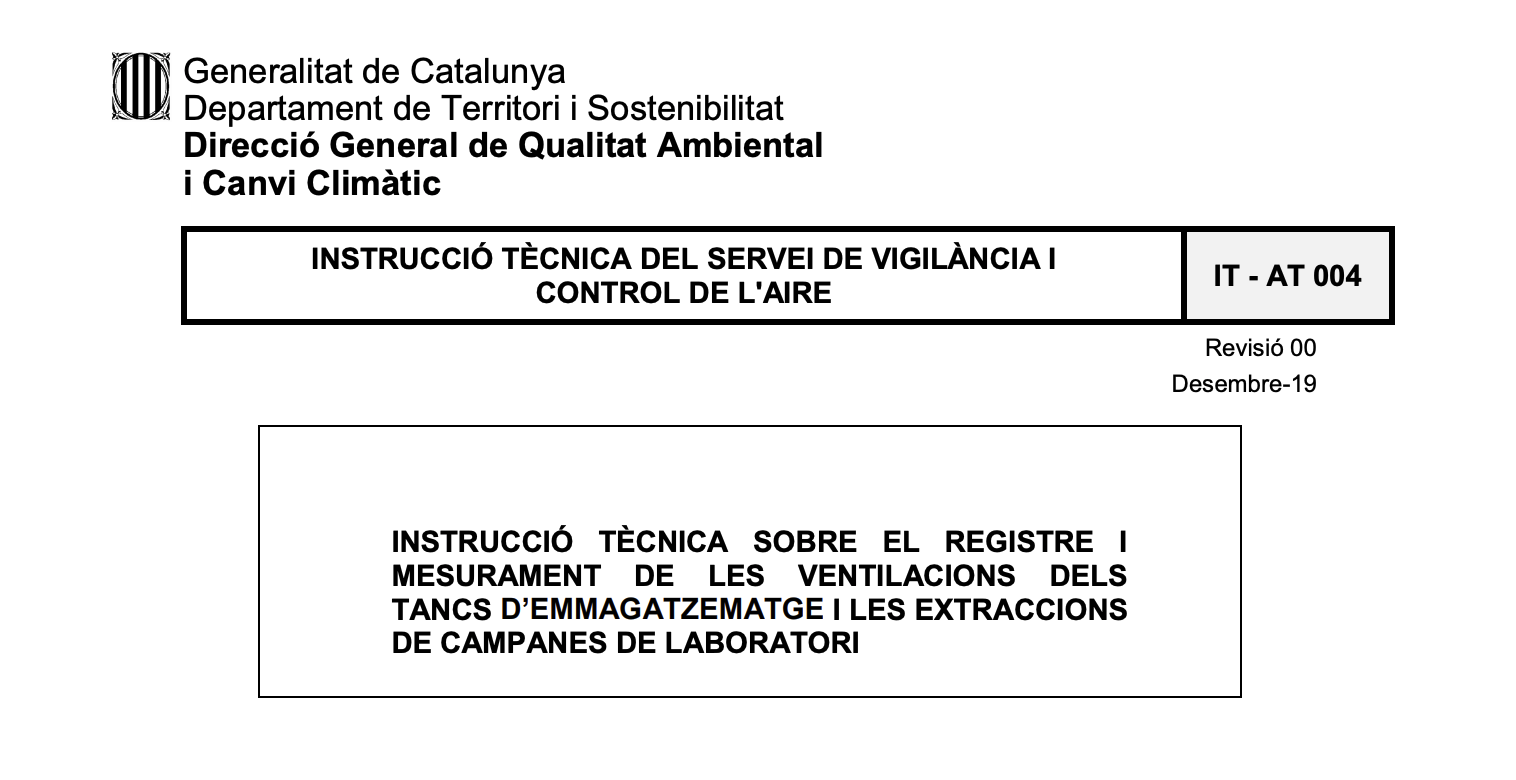 Generalitat de Catalunya's Department of Territory and Sustainability has published a new Technical Instruction, IT-AT 004. Instrucció tècnica sobre el registre i mesurament de les ventilacions dels tancs d'emmagatzematge i les extraccions de campanes de laboratori, which regulates the Decree 139/2018 about atmospheric environmental intervention's regimes for establishments that carry out activities potentially polluting for the atmosphere.
This document specifies which vents and extractions resemble emission sources and defines the corresponding obligations for recording and measuring atmospheric emissions.
TEMA, as an expert consultant in the Environment, offers its services so clients can comply with the requirements arising from this instruction.

Contact TEMA, we will study your particular case and offer customized solutions: tema@tema.es