FedeQuim and TEMA continue online training
The TEMA team will be responsible for several FedeQuim courses on industrial safety and environment.
May 22nd 2020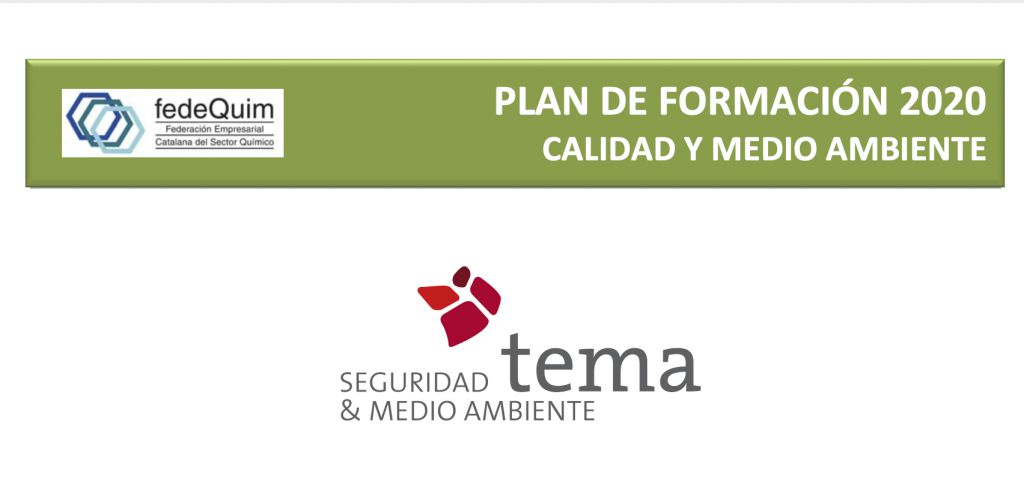 FedeQuim offers a series of online trainings by TEMA specialists' team in the coming weeks. These courses are envisioned for industrial safety and environmental managers and technicians and will be carried out through a videoconferencing tool that allows the teacher´s live visualization and listening, access to presentations and support material, follow the teacher's annotations on the virtual blackboard and participate when desired.
Date: May 28, 2020
Contents: an overview of the Risk Analysis process, as well as the methodologies for identifying hazards, simulating accidental consequences, determining probabilities and determining the risk in industrial processes and applications derived from it and the current legislation on Major Accidents. More information.
Carbon Footprint Calculation
Training date: June 10, 2020
Content: introduction to the concept and the background and the standards related to carbon footprint, as well as a methodology for determination and calculation. More information.
Hazardous Waste Reduction Plan
Training date: June 17, 2020
Content: regulatory framework and the methodology for preparing a HWRP. In addition, it will provide the necessary knowledge to decrease the generation of hazardous waste and improve its management. More information.
To register for any of these online training sessions, it is necessary to fill out the registration form and sen it to cursos@fedequim.es.